Hello, I´m an owner of the shop and I want to increase my portfolio to be closer to customers.

1. request for cooperation by filling short form on the web aquacup.cz .

2. After checking our sales manager will contact you and prepare you discount level for your registration.

3. From this moment you can purchased with your discount prices and using other benefits.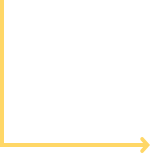 V případě, že dáváte přednost spíše telefonické komunikaci, zavolejte nám na tel. +420 725 481 366

We will be glad to invite you as our partner!
Are you prefefing personal meeting or to visit us personally? Do you proposal for cooperation? Do you need more information regarding wholesale cooperation? Our sales department is available for you in our or your company.
Contact: +420 725 481 366